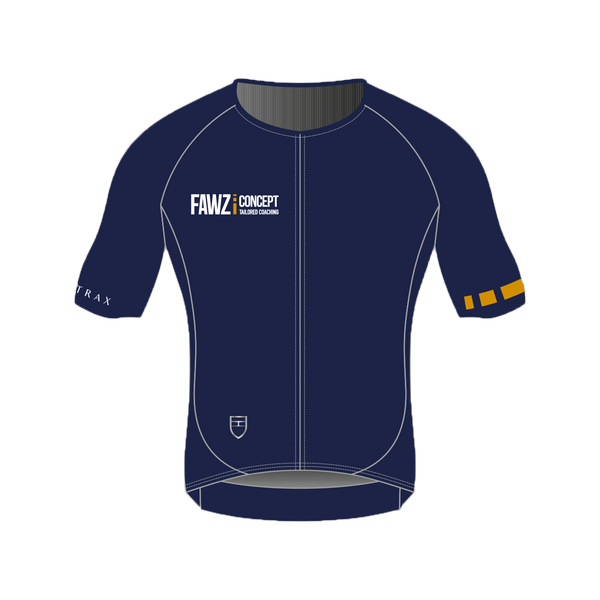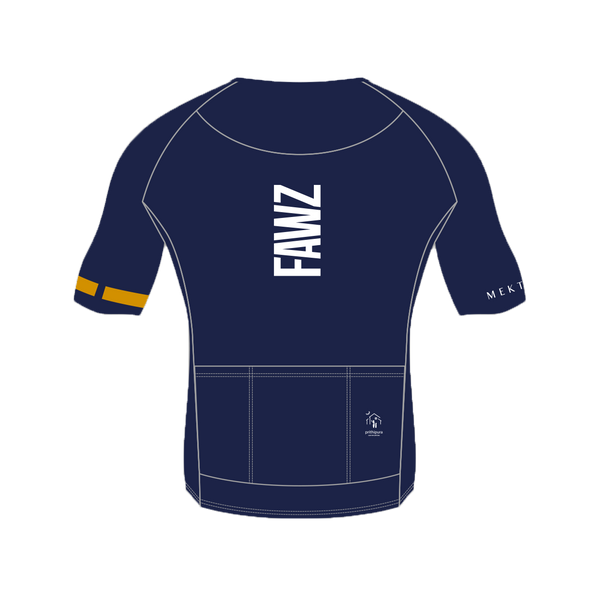 Action Stage2
This version of your FAWZ Custom Jersey has an updated front panel fabric. Same as the rear panel fabric, it will provide better coverage when worn.
Your custom jersey is based on our famous Action Stage2 Jersey. Known for its extreme lightweight qualities. We just can't wait for you to get yours!
The pinnacle of race jerseys. Uniquely developed combining super lightweight and breathable performance fabrics, creating one of the lightest jerseys on the market at only 85 grams. Incorporating technical features currently used by some of the top European GC teams.
The Action Stage2 is the perfect minimalist jersey for riders seeking a high performance race focused jersey.
The bi-elastic 135 fabrics adheres to the body like a second skin increasing breathability and lightness of the garment, combined with raw cut sleeves and low-profile collar creates a comfortable sleek aerodynamic fit.
Key Features
Race fit
Super lightweight (85g)
Highly breathable
Raw edge laser-cut silicone finished sleeves
Low-profile collar
Ultra-light large scale mesh across the side panels
3 rear pockets
Technology and Fabrics
Spider
B-Elastic 135
Jacquard microfiber
Hydrophobic and hydrophilic yarns for advanced control of heat and moisture dispersal